Many students are facing problems to fill the Chinese Government Scholarship form. In this guide, I will explain step by step process to fill CSC scholarship form for session 2023.
Steps to Fill Chinese Government Scholarship form 2023
Step 1:
Go to " studyinchina.csc.edu.cn" to fill the CSC scholarship Application form.
Step 2:
After opening the website you have to click " Create an Account" ( If you want to Login for the first time)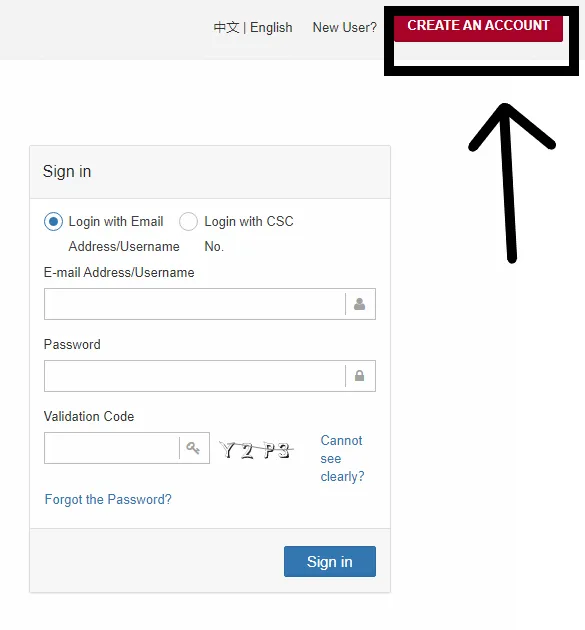 After that create your account with your E-mail Address. ( Sometimes the verification email takes some time so don't worry about that. Also, check the Spam folder if you do not receive a verification email in your inbox).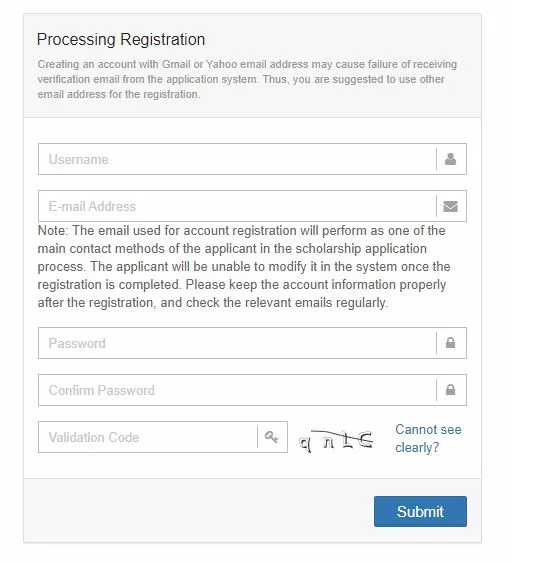 Step 3:
After verification of your E-mail then again go to " studyinchina.csc.edu.cn" and Sign in with your email & password and type the correct " Validation code"
Step 4:
After Signing in you see this type of page. On this page, you can read Complete details about CSC information for all types ( A, B, C). After that click " Application Online"
Click" Edit Personal Details"
Step 5:
Now enter your Personal Information.
Note:
Information must be correct because this information helps you to process your application as well as help for Visa processing. ( Check below image for sample)
If you dont have Chinese name type " None"

If your data/information is correct you can see this kind of message ( if you see a red dialog box mean you didn't fill the form correctly check it again and then again press verify and save button)
Step 6:
Now fill your Educational Information:
Note:
If you want to apply for Ph.D Degree ( the top most education record is your Master degree then your BS then your College Degree information)
If you want to apply for Master Degree ( the top most education record is your BS then your High School/College then your School information)
If you want to apply for Undergraduate Degree ( the top most education record is your College then your Middle School information respectively)

( Check the Sample information)
Step 7:
If you have " Acceptance Letter" please fill your professor information in "Contact in China" Session . If you dont have Acceptance letter then fill same as mention in the below image:
Also type your type your Family Memmber information in " Family members" session.
then Click Verifty and Save Button.
Step 8:
After Completing all 3 sessions then click " Finish"
After that you can see this screen
then Select which Type of Chinese Government Scholarship you want to Apply for Type ( A, B , C)

In this Guide i just fill the Type B Application form but the other types of the application process is the same.
Step 9:
After clicking the Type B application you see this type of screen. Then Click " Add a New Application"
If you know the Agency Number of your Univeristy then just type the number system automatically appear your university name ( if you dont know the Agency number of your univeristy check this Agency Number of Chinese universities for CSC scholarship )
and fill the information accordingly ( check the sample in below image)
Step 10:
Upload all your doucmnets mention in the list After uploading all your documents then click "Submit"
Your Application is submitted after that system automatically download your Pdf Application form.
For Type B you can submit 3 applications and or type A you can submit 2 applications for CSC Scholarship.
If you want to apply an other univeristy just go to step Number 9 and fill the information accordingly.
Note: If you have any Question you can ask in Comments session
Frequently Asked Questions:
Can i edit my basic information again after submitting the form?
Answer: Yes, you can edit your information.
First you have to withdraw the application–> then edit your details then–> again submit your application.